Garden Of Heroes







My Prayer Commitment For A Soldier In Iraq



A Tribute To Firefighters



A Tribute To Police Officers

A Tribute To International Forces

Garden Of Music Pages







Oh Lord, It's Hard To Be Humble



Paint Me A Birmingham


Eye Of The Tiger



Dreams



Only Time



Garden Of Quotes, Saying, And Poems







Quotes, Sayings, Small Poems 1



Remember



Quotes, Sayings, And Small Poems 2


Garden Of Other Stuff







Un lien


Un lien


Un lien


Un lien






Hi! Welcome to my garden.

As you walk through my garden you might encounter one
of my pet rose dragons. They are harmless unless you pick one of the roses.
If you pick one of the roses, all I can say is run or throw a steak at
them. The steak should pacify my pet rose dragons into forgetting you
took a rose from the garden.





As a matter of fact, you will find Brassy in this section of my garden somewhere.
Brassy likes to think she is guardian of the gate into my garden.
Just tell Brassy you are a friend and mean no harm to my garden. Brassy
won't give you any problems then.






Part Of My Garden Of Webrings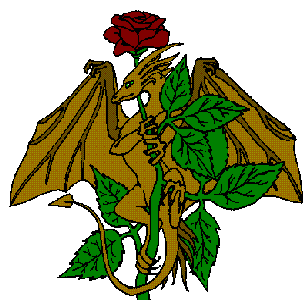 Powered by WebRing®.





Lady Luck
Powered By Ringsurf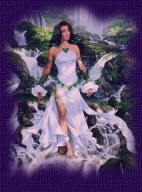 The fabulous painting used in this webset was made by
Jonathon Earl Bowser
Visit his website by clicking here!





Garden Of My Favorite Videos






The Rat Patrol







The Fire And Brimstone Raid



Take Me To Your Leader Raid



Bring Em Back Alive Raid



Mask A Raid



The Hour Glass Raid



The Holy War Raid


Voyage To The Bottom Of The Sea







The Condemned



Doomsday



Submarine Sunk Here



Turn Back The Clock



The Traitor



Alias Smith And Jones







Never Trust An Honest Man



Wrong Train To Brimstone



The Man Who Murdered Himself



The Legacy Of Charlie O'Rourke



The McCreedy Bust



Combat







Ambush


Doughboy